It's a little thing, when you look at the absolute numbers, but Noko Time Tracking growing twice as fast in December than we did in November, and significantly more so than any of the previous 5 months.
And December is not really a big time for folks to try out new software.
So that's a major win.
Doing marketing → results.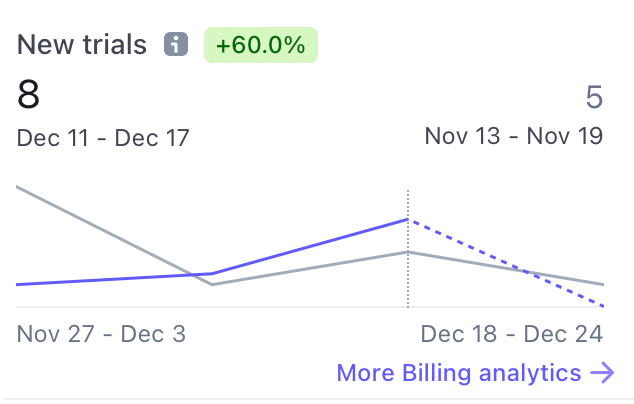 New accounts
|------|---|
| Aug  | 6 |
| Sept | 5 |
| Oct  | 3 |
| Nov  | 5 |
| Dec  | 9 | (thru Dec 19, vs Dec 17 cut-off on the chart)